Lots of things to see and do!!
Book your adventures and explorations at Mazatlan SunSpots! For more information on a tour, activity or any other concern, please email us at: mazsunspots@gmail.com NEXT ARE ONLY SOME OPTIONS ON THINGS TO DO AND SEE... *Deep Sea Sport Fishing *Stone Island Tour *Bay and Harbour Cruise *Combo - Stone Island + Harbour and Bay Cruise *Zip Lines *Combo Ranch + Zip Lines *Combo Ranch + Zip Lines + River *Country Tour *Jungle Tour *Three Islands Cruise *Whale Watching *Dolphin Watching *Bird Watching *Surf Adventure *Ranch and River Tour *My Grandfather's Hacienda Tour
Deep Sea Sport Fishing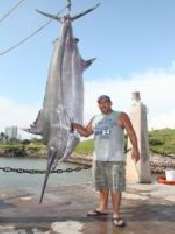 This is a marvelous experience in one of the world's renowned spots to practice sport fishing, right here in Mazatlan!
This is a 7 hour adventure, starting at 7:00 am ending at 2:00 pm
The Adventure includes:
*private charter boat 42' footer
*20+ years experienced Captain and mate
*all tackle and bait
*ice chest with ice
*Total cost $350.00 usd up to 4 people


Harbour and Bay Cruise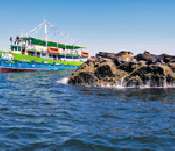 This is the traditional and only harbour and bay cruise!
Come aboard and cruise the beautiful Mazatlan's coastline!
Included in your ticket:
*Hotel-docks-hotel tranportation
*3 hour cruise
*2 sodas or beer
*Incredible vistas from the ocean
*Total cost $20.00 usd per person, children up to 5 years free, children 6 - 12 years old pay half price.


Stone Island Tour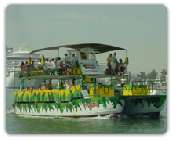 This is a 5 hours adventure, 1 hour and a half cruising the ocean around the lighthouse where you will see devil's cave and Pirate Capt. Morgan's cave, sea birds sanctuary and two brothers rock.
After this, you will head to Stone Island where you will spend 3 hours and a half at a beautiful sandy beach at the best Palapa on the island.
Your adventure includes:
*roundtrip transportation hotel-dock-hotel
*90 minute cruise in a catamaran
*3.5 hours on the beach at Stone Island
*full meal
*open bar including domestic drinks
*Pick two activities:Horseback ride,banana boat ride,boogie boards,snorkel,carriage ride.
*Total cost $25.00 usd per person,children up to 5 years free,children 6-12 years pay half.